All of our inspection services are all-inclusive.
Other companies charge for the use of drones, IR cameras, and other cool technologies. We include them as a part of our base rate.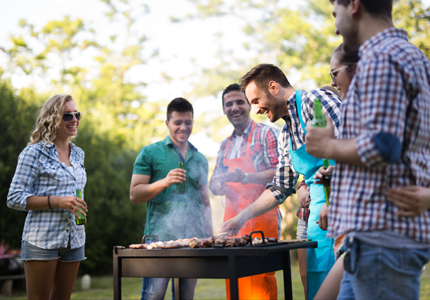 Take a step back and relax
As a buyer, you look to home inspectors to help you assess the condition of a home. Generally, this is used to help you know what you're getting into. Sometimes, it helps negotiate repairs. Rarely, it might affect your decision to purchase the home at all. Our goal is to be an impartial third party that helps you make an informed decision. We know what it feels like to be on the receiving side of a bad home purchase - it's why we decided to enter this industry.
The next thing you know, you'll be in your new back yard enjoying a barbeque with your friends and family, creating memories. Let us help you get there. We're here for you.